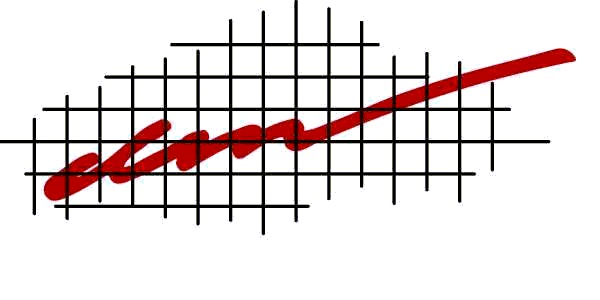 D-MAR ASSOCIATES
D-MAR ASSOCIATES represents electronics manufacturers who are located in the North America, Asia and Europe.
Please use CONTACT US page for quotes, web links, catalogs, spec sheets and sample requests.
Magnetics-Transformers, Coils, Chokes, Inductors, Ferrite Bead and Custom~mfd CHINA

Toroids, Power Inductors, Inverter Transformer, Common Mode, DSL Magnetics, Switchmode

Magnetics, Telecom Magnetics, Transformers to your specification and switching Adaptors

Turn Key Assemblies -Over 20 years experience from CHINA

Idea finding, Idea developing

Industrial design

Engineering, real time design reviews

Rapid in-house prototyping(3-D printer, SLA)

Manufacturing, SMD and Thru-hole including complete box builds that can be shipped to your end user

Chip-On-Board and Wire Bonding

ICT Testing, Functional Testing, RoHS compliant, FCC testing, CE certificates

Quality assurance

Packaging

User manuals

Shrink wrapping

Stocking, distribution

Interconnect-Commercial and Military/Aero
Terminal Blocks, D-Subminiature, Edge Card, RS232, Datacom Adapters, Mil-C-26500,
Custom Connectors, Filtered Connectors, Custom Harness Assembly, DIN,
Circular DIN,
Jones Plugs & Sockets, Ribbon Connectors, Mil-C-24308, Mil-C-83513, High Density
CIN:APSE, High Density Rectangular, RF/Coax, Stacking
Audio, Phone Jack, Mini Din, AC Receptacle, USB Receptacle, Sim Card, RCA, DC Power Jack,
Battery Holder and Connector, Antenna Connector, LCM Connectors, Receiver, RJ45
Cable Assemblies/Wire Harnesses/Power Cords-CHINA~Commercial and USA~Military/Aero
Power Supplies-Linear, Switching, DC/DC and Custom

Typically used for portable consumer appliance products, medical devices, CPE

and general commercial industries, switching adaptors

LED - Optoelectronic Devices-Largest manufacturing and exporting facilities from CHINA
Offering both packaged components and application systems for Cell Phone, Appliances, Signs/Displays,
Automotive, Signals, Illuminations, Indication, and Medical Application with high quality, superior
performance, and competitive price.
Printed Circuit Boards-Single, Double Sided and Multilayer ~MFD CHINA
Capacitors -Complete Line of SMD (surface mount) and LEADED (through hole)

Electrolytic, Film, Mica, Ceramic, Ceramic Disc, Tantalum

Switches

Rocker, Rotary, DIP, Slide, Knob, Pushwheel, Mini Tact, Push Button, etc...

Keyboards

3-D design capabilities for custom layouts

Laser key cap engraving

Multiple keyboard technologies

Infrared keyboard capabilities

Palm and Pocket PC solutions

Fully automated assembly line

Plastic Molding- Part decorating, including spray paint, soft touch rubberized sprays, Pad-Printing, Silk-Screening~CHINA
Injection Molding
Mold Design, including customer review and approval cycles
Special Mold-Flow Analysis
Fully automated, robotic facility
ISO 9002 certified
Double-shot injection molding
2-color injection molding
Cable overmolding
Ultrasonic welding
Pad printing, silkscreen printing, spray-painting
EMI coating
Sheet Metal Fabrication-Die Cast, Machined Extrusions, Painting, Anodizing, Silk Screening~CHINA
Fully automated
Stamped and Formed Dedicated Tools
Progressive tool fabrication capability
Numeric control (NC) punch press
Spot-welding
Chassis manufacturing
Tumbling, deburring, degreasing
Blackening, plating, anodizing
ISO 9002 certified
D-MAR ASSOCIATES | Contact Us | Seminars and Events | About Us

Phone: 269-795-8935 ex/100

© 1984-2007 D-MAR Associates. All Rights Reserved